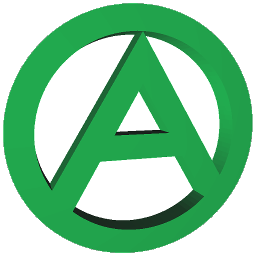 Core Principles
Assertions
for a secure, efficient and future-ready implementation:
Transparency: information stored on a blockchain is readily available to anyone.
Signatures always include time of signing.
Public/Private Key Pairs used in share transfers are never reused.

Share transfers only occur with offer and acceptance by all parties.

Cryptographic Algorithms may expand to include new ones in the future.
Separable items to support removal of illegal content without degrading integrity of the remaining data.
Share expiration, no immortal shares - sometimes keys get lost, life goes on.
No dependency on proof of work.
Softer / squishier sentiments can be found in
philosophy
.
Assign Onward
22 May 2018 MIT License
Copyright (c) 2018 Assign Onward

Permission is hereby granted, free of charge, to any person obtaining a copy of this software and associated documentation files (the "Software"), to deal in the Software without restriction, including without limitation the rights to use, copy, modify, merge, publish, distribute, sublicense, and/or sell copies of the Software, and to permit persons to whom the Software is furnished to do so, subject to the following conditions:

The above copyright notice and this permission notice shall be included in all copies or substantial portions of the Software.

THE SOFTWARE IS PROVIDED "AS IS", WITHOUT WARRANTY OF ANY KIND, EXPRESS OR IMPLIED, INCLUDING BUT NOT LIMITED TO THE WARRANTIES OF MERCHANTABILITY, FITNESS FOR A PARTICULAR PURPOSE AND NONINFRINGEMENT. IN NO EVENT SHALL THE AUTHORS OR COPYRIGHT HOLDERS BE LIABLE FOR ANY CLAIM, DAMAGES OR OTHER LIABILITY, WHETHER IN AN ACTION OF CONTRACT, TORT OR OTHERWISE, ARISING FROM, OUT OF OR IN CONNECTION WITH THE SOFTWARE OR THE USE OR OTHER DEALINGS IN THE SOFTWARE.