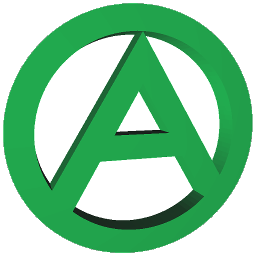 Transparency
A core principle of Assign Onward is transparency:
The protocols are open source, open license
Complete blockchain contents are readily available to anyone
Protocols and systems designed to layer on top of Assign Onward protocols can assume that they have free access to all
Permanency
Transparency presents the possibility, but not the guarantee, of permanency. Generally speaking, as long as a recorder node operates, it should keep a permanent record of all blockchains it supports. However, this is only guaranteed as long as the recorder(s) continue to operate and support a blockchain. If an entity values the information stored in a blockchain, it would be in their best interest to at least keep a copy of it for themselves, or perhaps operate an open recording node of their own.
Assign Onward
8 July 2018 MIT License
Copyright (c) 2018 Assign Onward

Permission is hereby granted, free of charge, to any person obtaining a copy of this software and associated documentation files (the "Software"), to deal in the Software without restriction, including without limitation the rights to use, copy, modify, merge, publish, distribute, sublicense, and/or sell copies of the Software, and to permit persons to whom the Software is furnished to do so, subject to the following conditions:

The above copyright notice and this permission notice shall be included in all copies or substantial portions of the Software.

THE SOFTWARE IS PROVIDED "AS IS", WITHOUT WARRANTY OF ANY KIND, EXPRESS OR IMPLIED, INCLUDING BUT NOT LIMITED TO THE WARRANTIES OF MERCHANTABILITY, FITNESS FOR A PARTICULAR PURPOSE AND NONINFRINGEMENT. IN NO EVENT SHALL THE AUTHORS OR COPYRIGHT HOLDERS BE LIABLE FOR ANY CLAIM, DAMAGES OR OTHER LIABILITY, WHETHER IN AN ACTION OF CONTRACT, TORT OR OTHERWISE, ARISING FROM, OUT OF OR IN CONNECTION WITH THE SOFTWARE OR THE USE OR OTHER DEALINGS IN THE SOFTWARE.