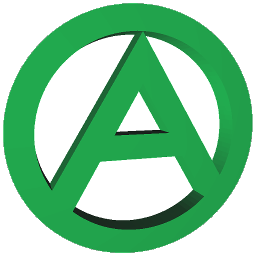 Proof Of Work
Short story: Assign Onward does not depend on proof of work to function.
Trust
If you are not going to trust the largest consensus of transaction processors to record your transaction, who will you trust? That all depends on what you are trusting them with... If you are pre-purchasing coffees from a particular coffee shop, you are already implicitly trusting that coffee shop to honor those pre-purchases in the future. You might also trust an established coupon processor to provide reliable recording and exchange services.
Bridges
Although Assign Onward as implemented does not use Proof Of Work, it makes sense to build automated exchanges with existing blockchains that do use Proof Of Work (such as Bitcoin...)
Open Source
Of course, being open source, modular, and simple, it would not be difficult to add a Bitcoin-like Proof Of Work requirement into the Assign Onward protocol, but would it make any sense to do so? I think not... Bitcoin is established, and small-time Proof Of Work based blockchains have already been proven vulnerable to double-spend attack. Unless a Proof Of Work blockchain enters the market with substantial miner share, competitive with Bitcoin and Ethereum, it will be vulnerable in the way the Bitcoin Gold and many other smaller cryptocurrencies were demonstrated to be vulnerable to 51% attacks in mid 2018.
Bottom line, Assign Onward protocols could be extended/modified to use Proof Of Work as the chain extending block selection mechanism, but then they wouldn't be compliant with the Assign Onward
core principles
anymore. Something like the
Stellar Consensus Protocol
would be more in-line with Assign Onward's
philosophy
.
Assign Onward
2 July 2018 MIT License
Copyright (c) 2018 Assign Onward

Permission is hereby granted, free of charge, to any person obtaining a copy of this software and associated documentation files (the "Software"), to deal in the Software without restriction, including without limitation the rights to use, copy, modify, merge, publish, distribute, sublicense, and/or sell copies of the Software, and to permit persons to whom the Software is furnished to do so, subject to the following conditions:

The above copyright notice and this permission notice shall be included in all copies or substantial portions of the Software.

THE SOFTWARE IS PROVIDED "AS IS", WITHOUT WARRANTY OF ANY KIND, EXPRESS OR IMPLIED, INCLUDING BUT NOT LIMITED TO THE WARRANTIES OF MERCHANTABILITY, FITNESS FOR A PARTICULAR PURPOSE AND NONINFRINGEMENT. IN NO EVENT SHALL THE AUTHORS OR COPYRIGHT HOLDERS BE LIABLE FOR ANY CLAIM, DAMAGES OR OTHER LIABILITY, WHETHER IN AN ACTION OF CONTRACT, TORT OR OTHERWISE, ARISING FROM, OUT OF OR IN CONNECTION WITH THE SOFTWARE OR THE USE OR OTHER DEALINGS IN THE SOFTWARE.