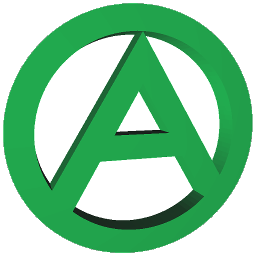 Key Reuse
Public-private key pairs are used extensively in contracts. The public key serves as a unique id, and the private key is what a share holder uses as proof of title to the shares. The short story on key reuse is: don't. In greater depth: A given public key should only show up as receiver of shares once in a blockchain. As a nod to practicality, since so many keys will show up in an active blockchain, the genesis block might place a limit like: no double use of keys to receive shares within the range of all sources of shares' blocks to the recording block, enabling underwriters and error checkers to more practically monitor the allowed/not allowed situation. Still, it is more than a best practice asset organizer software should NOT reuse key pairs that are involved in share assignment operations.
Assign Onward
4 May 2018 MIT License
Copyright (c) 2018 Assign Onward

Permission is hereby granted, free of charge, to any person obtaining a copy of this software and associated documentation files (the "Software"), to deal in the Software without restriction, including without limitation the rights to use, copy, modify, merge, publish, distribute, sublicense, and/or sell copies of the Software, and to permit persons to whom the Software is furnished to do so, subject to the following conditions:

The above copyright notice and this permission notice shall be included in all copies or substantial portions of the Software.

THE SOFTWARE IS PROVIDED "AS IS", WITHOUT WARRANTY OF ANY KIND, EXPRESS OR IMPLIED, INCLUDING BUT NOT LIMITED TO THE WARRANTIES OF MERCHANTABILITY, FITNESS FOR A PARTICULAR PURPOSE AND NONINFRINGEMENT. IN NO EVENT SHALL THE AUTHORS OR COPYRIGHT HOLDERS BE LIABLE FOR ANY CLAIM, DAMAGES OR OTHER LIABILITY, WHETHER IN AN ACTION OF CONTRACT, TORT OR OTHERWISE, ARISING FROM, OUT OF OR IN CONNECTION WITH THE SOFTWARE OR THE USE OR OTHER DEALINGS IN THE SOFTWARE.