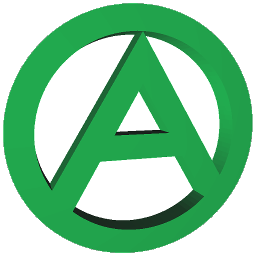 Roadmap
The following items are in rough order of maturity.
Design
Implementation

Recorded data format specifications
Communication data format specifications
Working application code

Genesis Block Creator

AOG¹ - Assign Onward Genesis block creator

Asset Organizer, basic version

AOS¹ - Assign Onward Seller - Asset Organizer for vendors
AOE² - Assign Onward Explorer - Asset Organizer for consumers
AOI² - Assign Onward Investor - Asset Organizer for market makers (a.k.a. AO-eye)

Assignment Recording

AOR¹ - Assign Onward Recorder - Records new authorized assignments on their chains
AOV¹ - Assign Onward Validator - Independently validates AOR nodes
AON³ - Assign Onward Node - Distributed small world network cooperating/competing recorder
AOL² - Assign Onward Licensing/Learning - Open records of educational achievement, professional licensing, complaints and resolutions.
AOA² - Assign Onward Artist - records shares in artistic works of all kinds.

Levels of Functionality (Test Assign Onward: the path)

TⒶ¹ - Single recorder

Offer and acceptance signed share assignments
Recording tax (but no shares incentive for recorder)
All checking done by the single recorder

TⒶ²- Multiple chain transactions

Protocol to guarantee a single transaction that involves multiple chains

TⒶ³ - Multiple recorders

Add share incentive for recorders
Recorders check each other (maybe error catching rewards?)

TⒶ⁴ - Underwriters

Recognized share holders may provide underwriting to guarantee transaction
Error checkers may claim rewards for validating the chain
Error checkers may claim underwriting shares for exposing underwriting errors

Testing

Acceptance criteria for demonstration of functional requirements
Automated demonstration of acceptance criteria
System simulation

Governance

Process for revisions and extensions
Interoperability with forks
Assign Onward
4 May 2018 MIT License
Copyright (c) 2018 Assign Onward

Permission is hereby granted, free of charge, to any person obtaining a copy of this software and associated documentation files (the "Software"), to deal in the Software without restriction, including without limitation the rights to use, copy, modify, merge, publish, distribute, sublicense, and/or sell copies of the Software, and to permit persons to whom the Software is furnished to do so, subject to the following conditions:

The above copyright notice and this permission notice shall be included in all copies or substantial portions of the Software.

THE SOFTWARE IS PROVIDED "AS IS", WITHOUT WARRANTY OF ANY KIND, EXPRESS OR IMPLIED, INCLUDING BUT NOT LIMITED TO THE WARRANTIES OF MERCHANTABILITY, FITNESS FOR A PARTICULAR PURPOSE AND NONINFRINGEMENT. IN NO EVENT SHALL THE AUTHORS OR COPYRIGHT HOLDERS BE LIABLE FOR ANY CLAIM, DAMAGES OR OTHER LIABILITY, WHETHER IN AN ACTION OF CONTRACT, TORT OR OTHERWISE, ARISING FROM, OUT OF OR IN CONNECTION WITH THE SOFTWARE OR THE USE OR OTHER DEALINGS IN THE SOFTWARE.