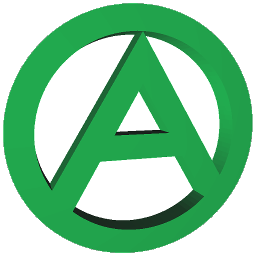 Asset Organizer
The Asset Organizer is the end user facing aspect of the Assign Onward software suite. It organizes lists of secret keys and underwriter contact addresses, presents the user with summary data about the current state of the secret key titles (values in coins), and facilitates negotiation and execution of assignment contracts. A user will likely have more than one Asset Organizer (desktop, cellphone, spouse's cellphone, [shudder] cloud copy), they can attempt to communicate with each other directly to update status, but the ultimate check of share title status comes when contacting an underwriter to verify on the blockchain.
Secrets
All the usual secret keeping advice applies. Some strategies specifically applicable to an asset organizer include: division of assets into multiple "accounts" with different passphrases which compartamentalizes for damage control in the event of passphrase "leaking," backups on multiple devices in multiple physical locations, long-lasting identities (public/private key pairs) on each wallet device so they can synchronize new assets securely, etc.
IP address to contact other asset organizers and underwriters at. Usually will include long lasting public key ids as well as user facing name and other helpful information.
Blockchain Updates
By contacting an underwriter (who may charge a fee) the asset organizer can mark assigned shares as gone and update current coin value for shares still held. Asset organizers that communicate with each other can share updated status from a single underwriter contact.
Assign Onward
4 May 2018 MIT License
Copyright (c) 2018 Assign Onward

Permission is hereby granted, free of charge, to any person obtaining a copy of this software and associated documentation files (the "Software"), to deal in the Software without restriction, including without limitation the rights to use, copy, modify, merge, publish, distribute, sublicense, and/or sell copies of the Software, and to permit persons to whom the Software is furnished to do so, subject to the following conditions:

The above copyright notice and this permission notice shall be included in all copies or substantial portions of the Software.

THE SOFTWARE IS PROVIDED "AS IS", WITHOUT WARRANTY OF ANY KIND, EXPRESS OR IMPLIED, INCLUDING BUT NOT LIMITED TO THE WARRANTIES OF MERCHANTABILITY, FITNESS FOR A PARTICULAR PURPOSE AND NONINFRINGEMENT. IN NO EVENT SHALL THE AUTHORS OR COPYRIGHT HOLDERS BE LIABLE FOR ANY CLAIM, DAMAGES OR OTHER LIABILITY, WHETHER IN AN ACTION OF CONTRACT, TORT OR OTHERWISE, ARISING FROM, OUT OF OR IN CONNECTION WITH THE SOFTWARE OR THE USE OR OTHER DEALINGS IN THE SOFTWARE.