Own a Piece of the Peace
20 acres of natural Florida with 610 feet of high-banked Peace River frontage.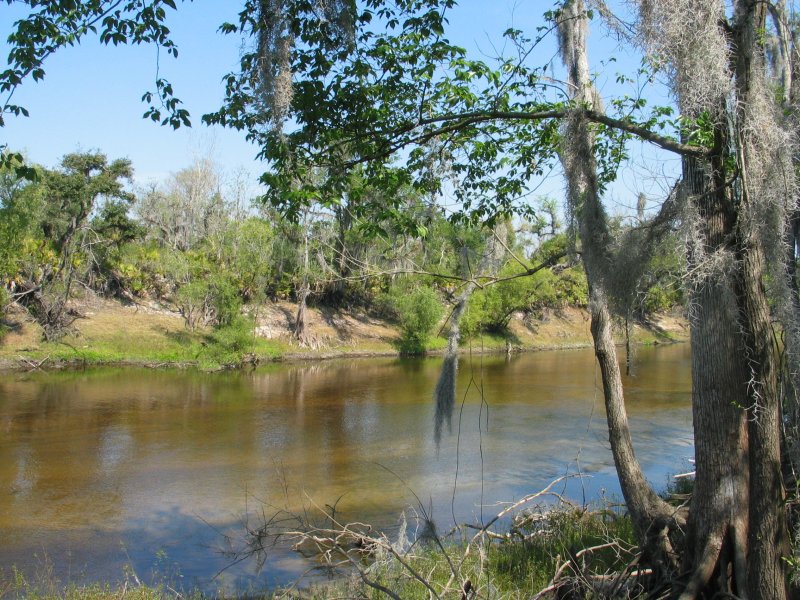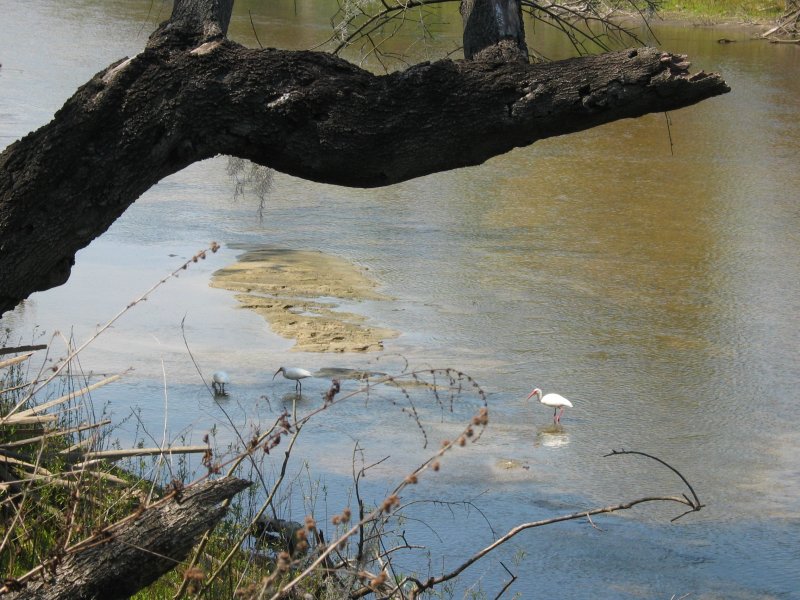 A winding grass road takes you from the entrance gate through private woods to a flowing well with creek and waterfall into a small pond.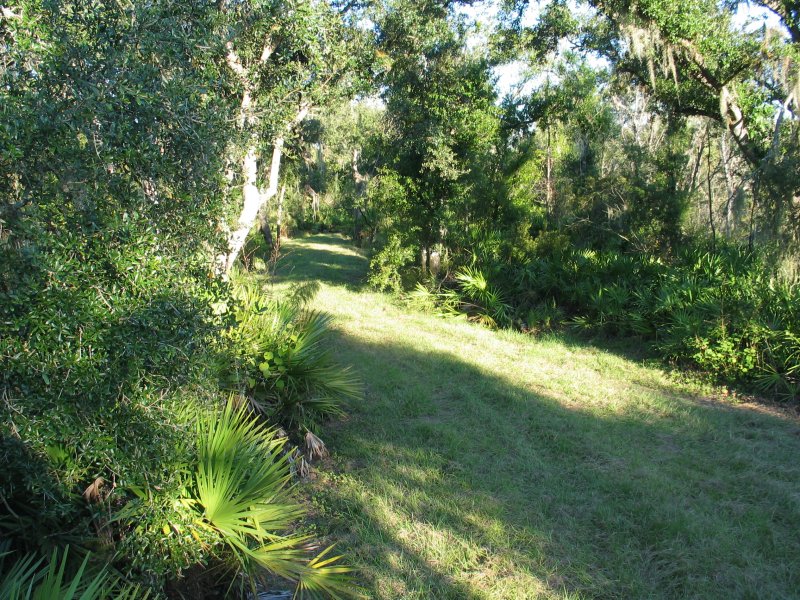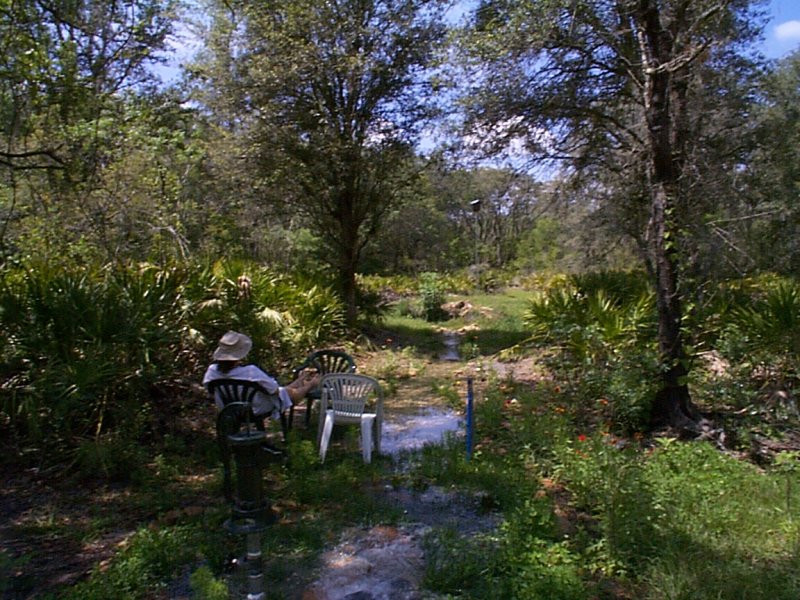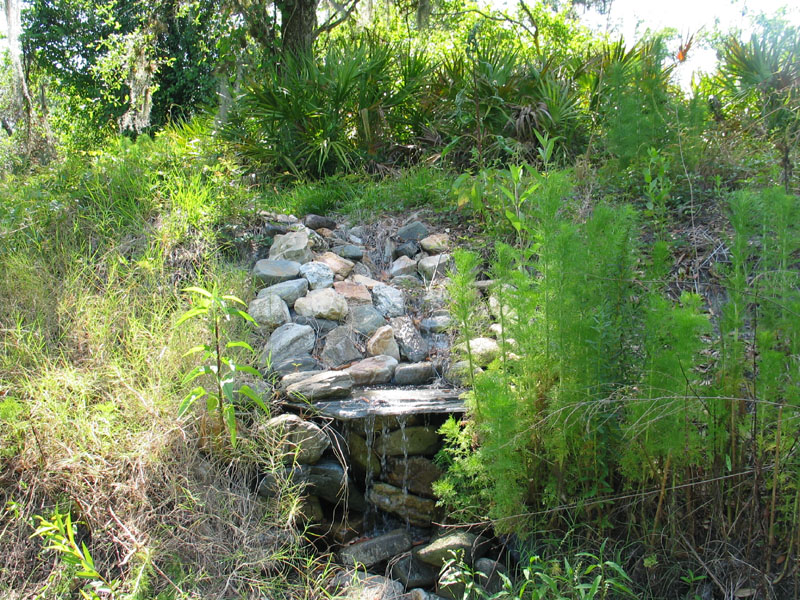 In the trees, overlooking the pond and waterfall is a sturdy elevated deck, ready to be finished with a small cabin, or left as an open platform.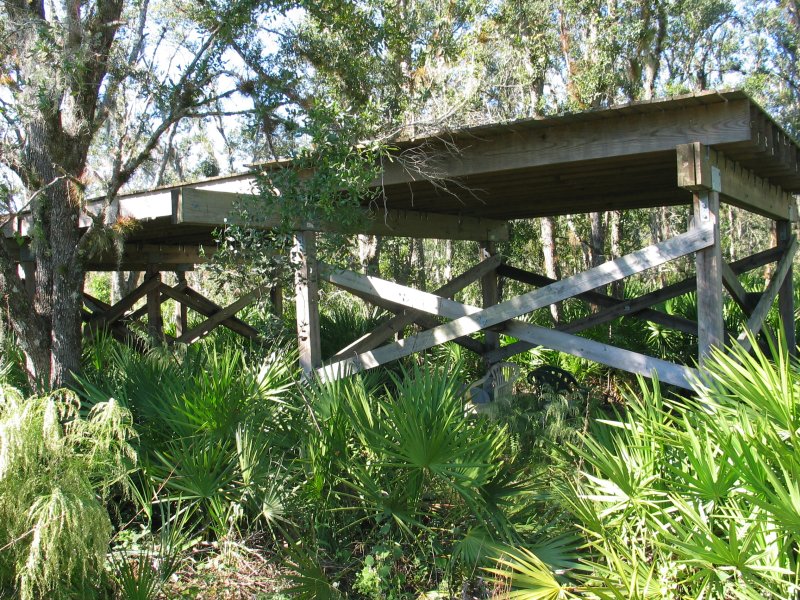 Boating for miles up and downstream is possible when the river depth is 3' or more at the Arcadia measuring station. Our kids have had tons of fun wading in the river when it is shallow.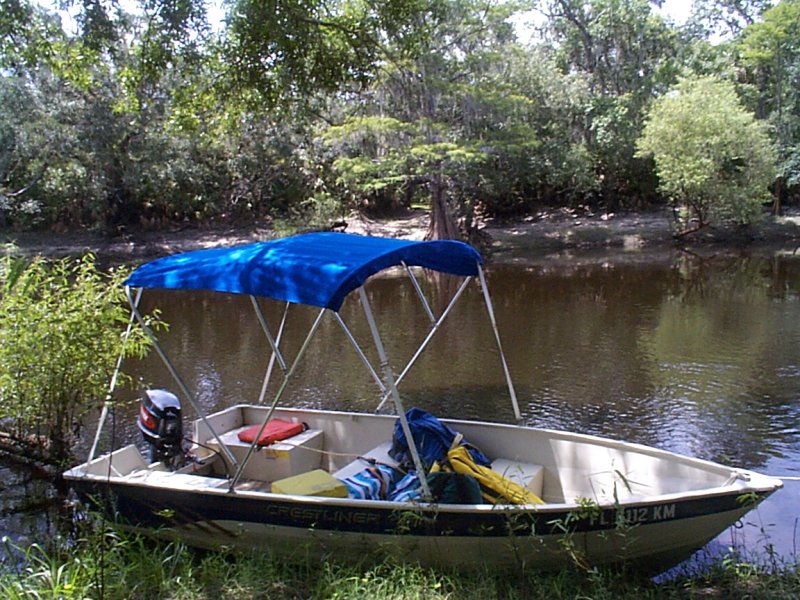 Year-round canoeing on the Peace River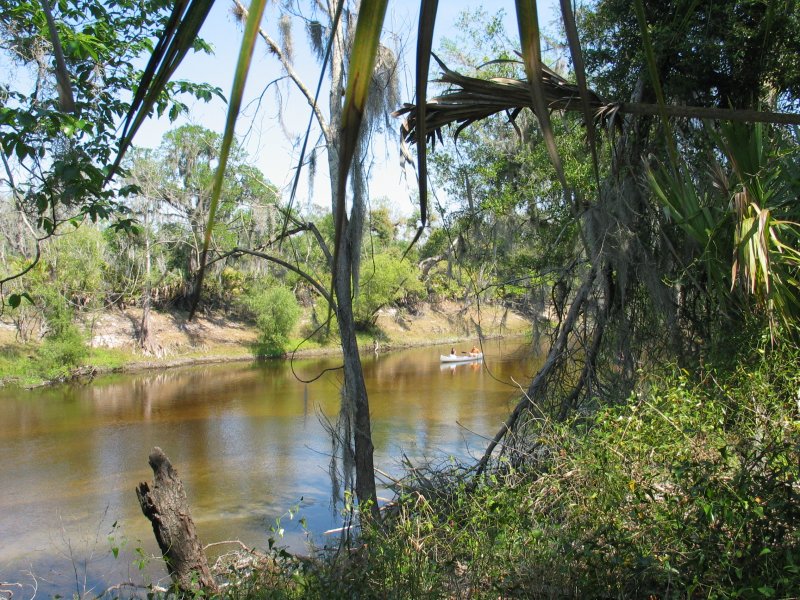 Like most riverfront land, this piece will flood on rare occasions, but after the floodwaters recede, the road is passable and most of the land dries quickly. Click here for a historical graph of Peace River levels. To crest these 610' of river bank, the river needs to rise above 16' gage height. I beleive the red line on the graph is where the lowest lying houses along the river begin to flood.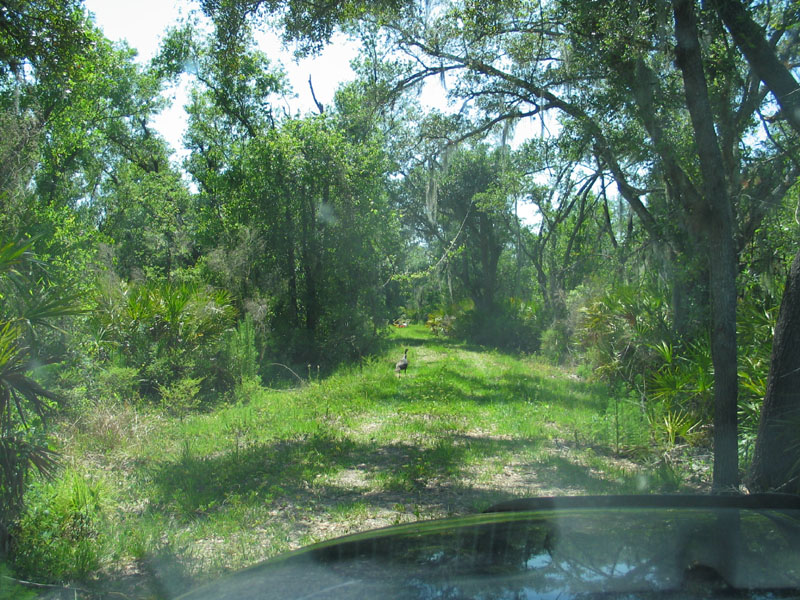 This is old Florida, unspoilt nature with wildlife not found in the cities. We have seen deer, hog, bobcats, foxes, fox squirrels, rabbits, raccoons, possums, armadillo, alligators, turtles, tortoise, turkey, quail, hawks, and bats on the land, ibis and jumping fish in the river, and many peaceful hours watching the water while breathing the clean air.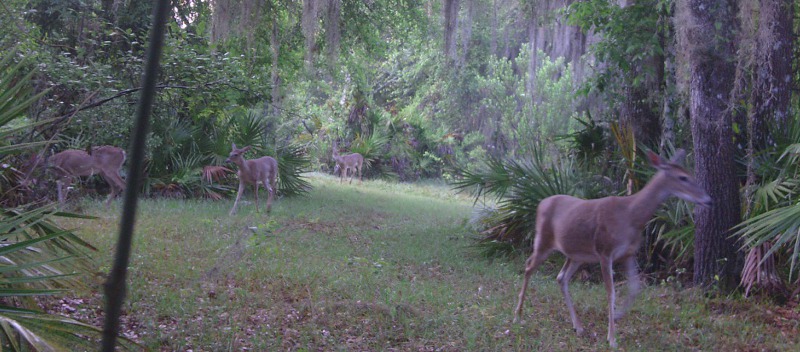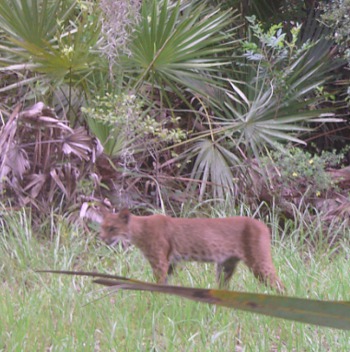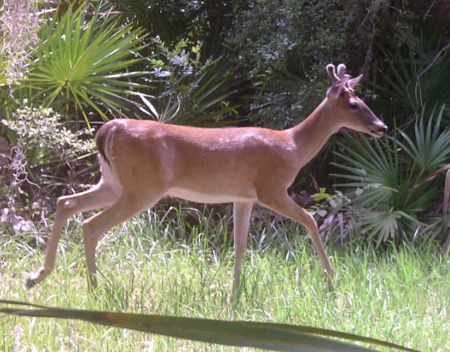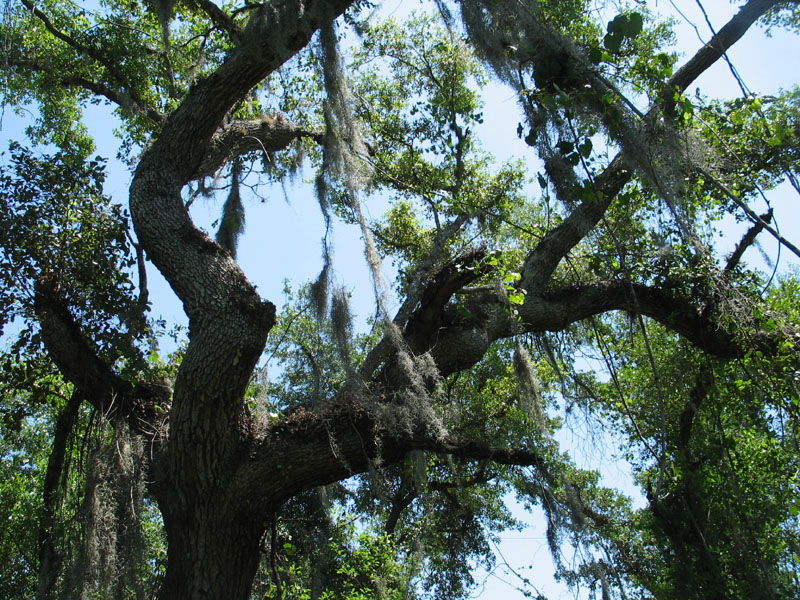 This 20 acre piece of the Peace is for sale by owner for $201,500,
may subdivide into 10 acre parcels.
email "mangocats at gmail dot com," or telephone area code three five two 275-9081, for more information
FAQ:
Zoning A-10E agricultural / low density residential
Two separate parcels, can build one residence on each parcel
No deed restrictions, neighbors are riverfront estate homes and million dollar horse ranch
2011 taxes: $2820 (total for both parcels) without tax reductions
Eligible for possible ag classification or conservation easement tax reductions
Existing electrical service poles at road and along one side all the way to the river
Fenced along road and north border
Surveyed with concrete monuments on corners
4 miles to Desoto Memorial Hospital
5 miles to downtown Arcadia
1 hour to Fort Myers, Lakeland, Sarasota and Cresent Beach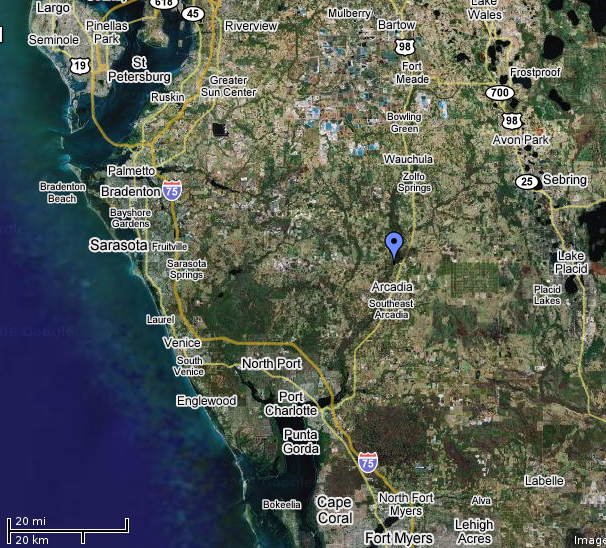 ---
---
---
---