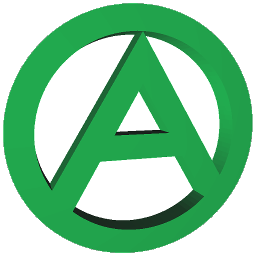 HⒶ Protocols
The Hobbyist Protocol Series
The HⒶ protocols branch off from the DⒶ series before they begin tracking shares (value). Omission of value tracking keeps messages smaller, processing simpler, and more clearly classifies use of the protocol as a hobby activity - compliant with regulated services like Amateur Radio. Even in the world of hobby communication, there are needs for certification of authorship of messages and trustable immutable records, particularly when the communication is not face to face and at a global scope.

HⒶ0 picks up after DⒶ9, with a definition of a station ID to include not only a public key but also the station callsign or similar human recognizable name.

HⒶ1 defines formats for QSL card exchange.

HⒶ2 defines formats for contact logging.

Many more to come.
---
Assign Onward
14 November 2021 MIT License
Copyright (c) 2021 Assign Onward

Permission is hereby granted, free of charge, to any person obtaining a copy of this software and associated documentation files (the "Software"), to deal in the Software without restriction, including without limitation the rights to use, copy, modify, merge, publish, distribute, sublicense, and/or sell copies of the Software, and to permit persons to whom the Software is furnished to do so, subject to the following conditions:

The above copyright notice and this permission notice shall be included in all copies or substantial portions of the Software.

THE SOFTWARE IS PROVIDED "AS IS", WITHOUT WARRANTY OF ANY KIND, EXPRESS OR IMPLIED, INCLUDING BUT NOT LIMITED TO THE WARRANTIES OF MERCHANTABILITY, FITNESS FOR A PARTICULAR PURPOSE AND NONINFRINGEMENT. IN NO EVENT SHALL THE AUTHORS OR COPYRIGHT HOLDERS BE LIABLE FOR ANY CLAIM, DAMAGES OR OTHER LIABILITY, WHETHER IN AN ACTION OF CONTRACT, TORT OR OTHERWISE, ARISING FROM, OUT OF OR IN CONNECTION WITH THE SOFTWARE OR THE USE OR OTHER DEALINGS IN THE SOFTWARE.